ESDownload
Developing ecommerce solutions that drives sales
For ESDownload we discovered growth potential and technical solutions to operational challenges. Also we redesigned their online store to enable them to scale their business, once implementation of the design into a tailor-made ecommerce system is done.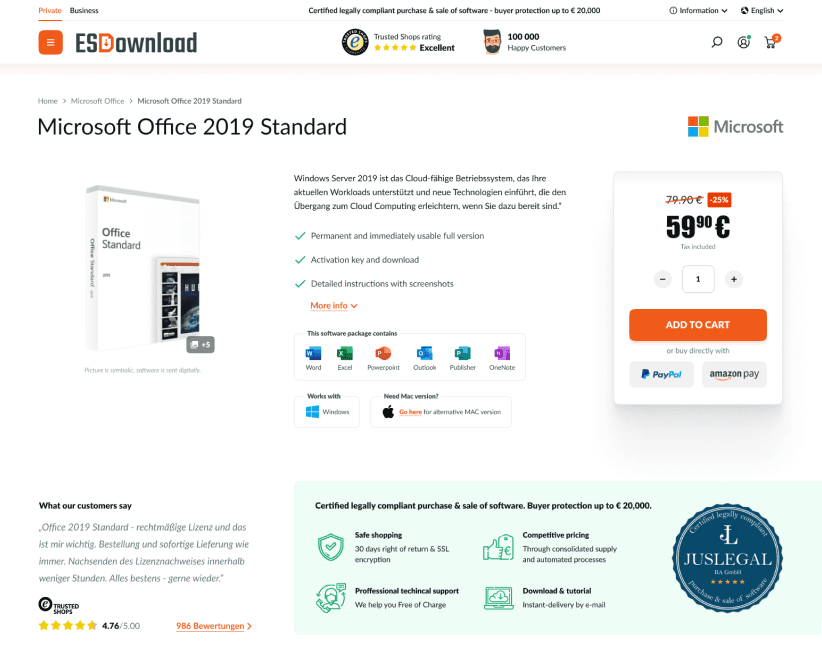 Scroll or use
on your keyboard
What we did
Ecommerce strategy development & consulting
Conception of brand identity
Ecommerce UX / UI redesign
View Website
Client intro & project brief
BS Digital Commerce was founded in 2016 and is a reputable seller of standard- software ever since. Under their roof brand ESDownload they operate in Germany, Austria, Switzerland und Poland.
After they grew rapidly in the last years their technical systems, operational processes and user experience required to be reworked in order to get ahead of competition, sustain their growth rate and scale the concept to further markets.
Approach & solution
After an extensive discovery workshop and strategy consulting we crafted a plan to overcome their challenges and set them up for continued growth in the next years.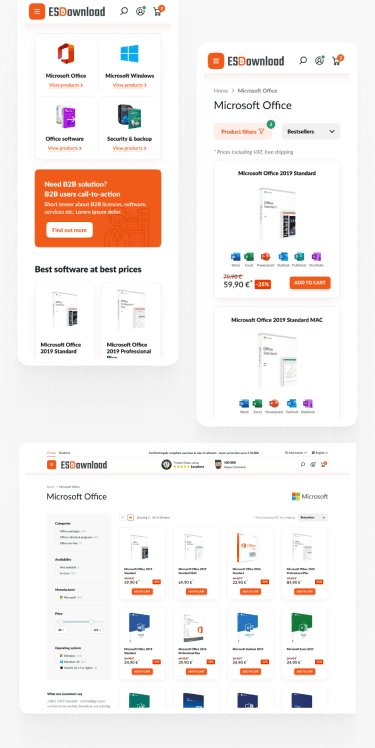 Outcome & results
Our experienced UX / UI designer translated our findings from the discovery workshop into a stunning redesign of their online store. We made sure to result in an industry leading user experience that is compatible with shopware as an opensource ecommerce platform and covers all of ESDownloads unique business needs.
We also consulted on how to optimize all operational processes with shopware. Additionally we created a business development strategy which includes a franchise approach for mitigating operational costs and challenges on their desired path to internationalization of their sales concept.
NetConsultiv did an awesome job in finding a strategy to grow ESDownload over the next years. They created a stunning redesign of the whole user experience which is now crafted into a state of the art ecommerce system that will allow us to continue to grow rapidly.
Also they delivered effective solutions to operational challenges resulting from changing market conditions. Communication with them was clear, open and proactive with innovative ideas that gave us a new perspective on our concept.
Dr. Hauke Scheffler
ESDownload